PANKRATION IS NOT FULL CONTACT. THE STATE ATHLETIC COMMISSIONS ARE ILLEGALLY SELECTIVE ENFORCING AND EXTORTING MONEY FROM A LIGHT CONTACT MARTIAL ART IN CALIFORNIA, ARIZONA, TEXAS THAT I KNOW OF. NEVADA DECLARES PANKRATION LIGHT CONTACT NO REGULATION NEEDED.
Pankration Forced into Illegal Undeground Over Regulation by CSAC
Light Contact Prankration Promoters receive this cease and desist letter posted but Youth MMA promoters don't. I received this one to my home residence by DCA Criminal Investigative Unit at 6:00 a.m. in the morning ordered by CSAC EO Andy Foster. The same type of unit that came to my home in 2010 and arrested me for tape recording there ignorance and incompetence at DCA/CSAC when I was fighting for adult Pankration. They took me straight to County Jail back then put a fraudulant charge on me didn't allow me to see a judge and held me for 4 days I couldn't bail out and they were telling my wife they are going to hold me for 6 months. My Bail Bondsman said she has been doing this for over 25 years and never seen anything like it. She then said who in the Government did you mess with.                                                   http://www.csaclmao.com/my-arrest-by-csacdca/
So you can imagine what my family went through when they came knocking at my door again. I was at work this time at 6:00 a.m.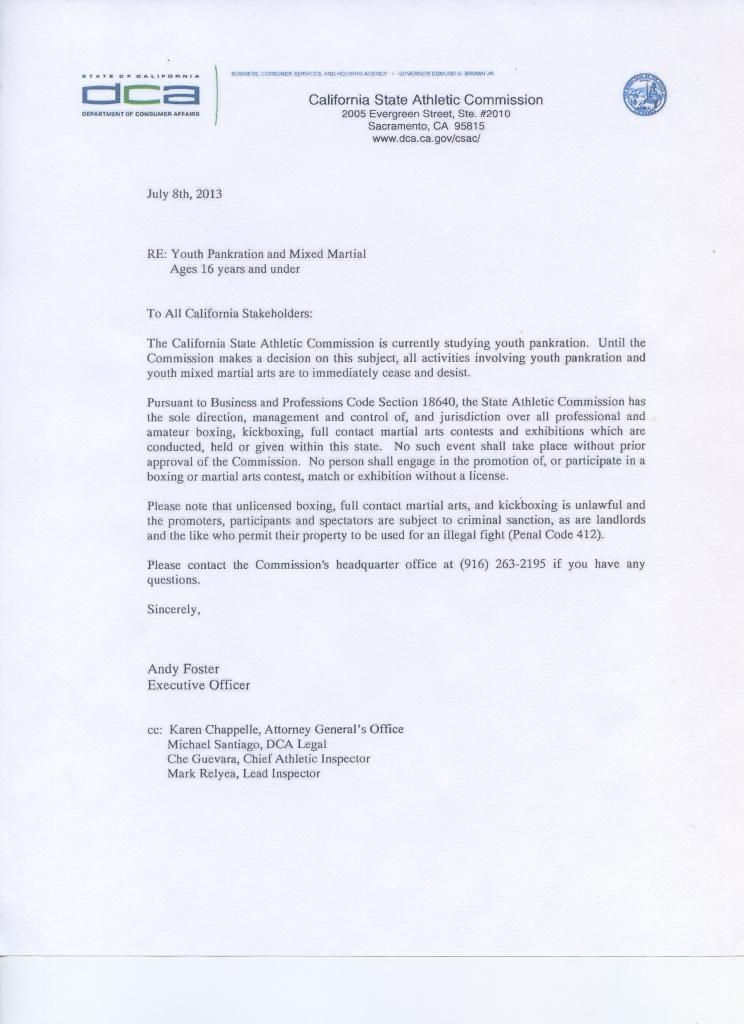 Read the top paragraph on this cease and desist letter. It reads all activities involving youth pankration and youth mixed martial arts are to immediately cease and desist.
Well the CSAC/DCA only enforced it on non head striking light contact pankration promoters and not on head striking youth mma promoters where kids as young as 3 are allowed to strike the head. Proof below.
A certain pankration promoter was going to hold a light contact pankration event at a Indian Casino. He paid a deposit and was ready to go. Well the Casino got a call from CSAC/DCA and were alledgely threatened to lose there gaming license if this USFL event was held. So the Pankration promoter moved event to another location, called it sports MMA and brought the Sports MMA people in. They wanted head strikes but the Pankration promoter wouldn't do it because pankration doesn't believe in striking the head for kids. The event was allowed and even a CSAC Inspector went there his name is Larry Irvin.
Below is proof the event happened and was called Youth MMA in the press. No cease and desist was issued. Notice at top of paper clipping it said Youth MMA. Especially the date also proving the event went on during the time pankration was illegally being over regulated underground by CSAC pankration subcommittee. More selective enforcement.
This is proof CSAC Inspector Larry Irvin was there allowing the event making sure it was not called pankration and run by the USFL. This was to scare the USFL into accepting whatever the CSAC/DCA wanted so they could do there events again. It was a great scare tactic to underground over regulate pankration into extinction. USFL had to accept whatever they wanted to get already safe light contact pankration up and running again.
Any Attorney's interested in justice I can be reached at kazja13@yahoo.com
Over Regulated Pankration will become extinct and Sports Jiu Jitsu will explode.
Sport Jiu Jitsu will replace over regulated Pankration in California and the world. So unfair but by being so over priced and over regulated why would anyone put on a tournament or compete in Pankration when you can hold a Sport Jiu Jitsu tournament with no corrupt CSAC illegal regulation. Also Sports MMA will also flourish because it needs no regulation. California is the only bonehead state to make Pankration extinct. First was Adult Pankration now youth Pankration because of over regulation of a light contact martial art.
Over regulated Youth Pankration will now become extinct in California and Youth Sports Jiu Jitsu will explode.
This move is considered light contact in wrestling but full contact in Pankration.
California State Athletic Commissioner Dr. Lemons says Pankration is Light Contact and the State has no Jurisdiction to Regulate: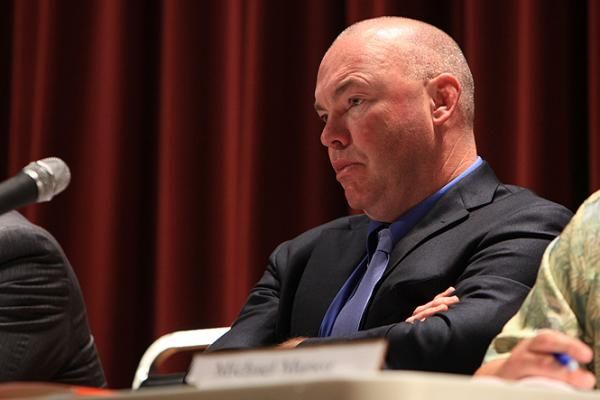 VanBuren Ross Lemons, M.D. is a board certified neurosurgeon in private practice in Northern California with a longstanding interest in traumatic injuries to the brain and spine. He graduated from the University of California, Davis, where he was awarded Summa Cum Laude distinction. While in college, Dr. Lemons competed in varsity football and wrestling. After completing medical school at the University of California, Davis, Dr. Lemons completed his postgraduate neurosurgical training at UC Davis Medical Center. He has published numerous articles on neurosurgical topics, especially traumatic injuries. Dr. Lemons has earned a black belt in Shotokan Karate and a purple belt in Brazilian Jiu-Jitsu. He has served for eighteen years as a ringside physician and consultant to the California State Athletic Commission.
September 3, 2014 there was a CSAC teleconferance to illegally delegate the light contact art of Pankration to USFL. At this hearing which will be in the minutes Dr. Lemons once again tells all the Commissioners that Pankration is not Full Contact and no regulation is needed for this light contact Martial Art known as Pankration. He is a doctor on Neurology, Black Belt in Karate and a Purple Belt in Jiu Jitsu. He is the most educated person in Martial Arts on this board.
Pankration Declared Light Contact By NSAC
After sometime Greg "Kazja" Patschull has the NSAC clearance and blessing to do a light contact Pankration Tournament in the state of Nevada from the most prestigious and professional Athletic Commission in the world. The highly respected Nevada State Athletic Commission. I just want to say it was a pleasure dealing with this professional commission and staff. They pick up phone calls and return calls on time. It will be a honor to hold Pankration in the State of Nevada. They truly care about safety of the competitor.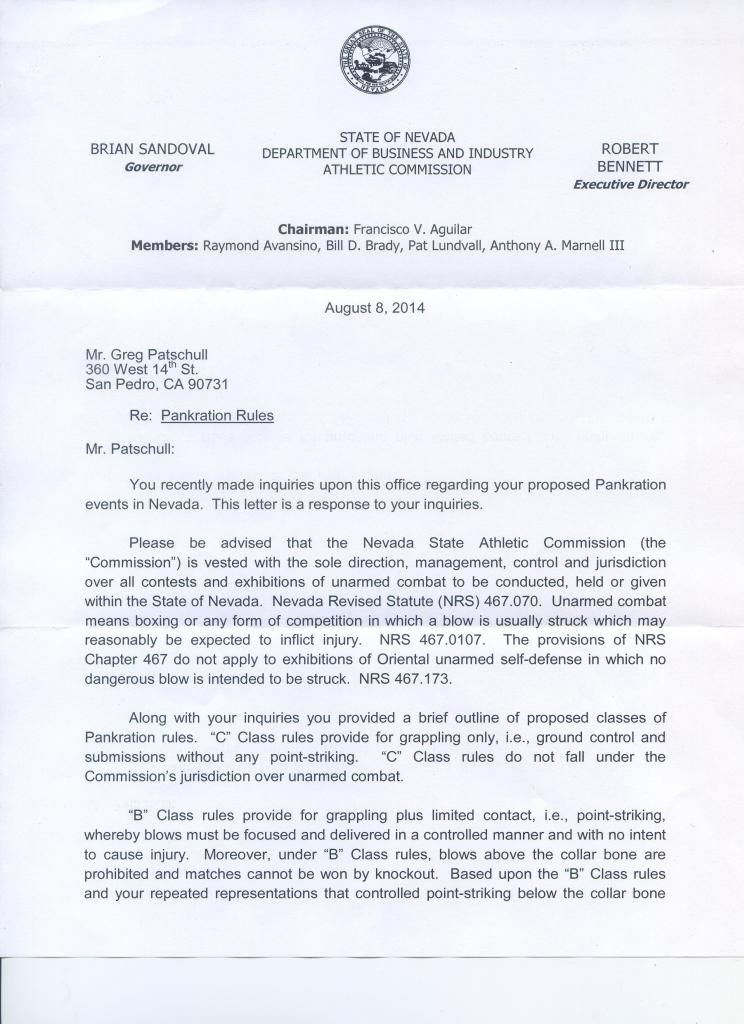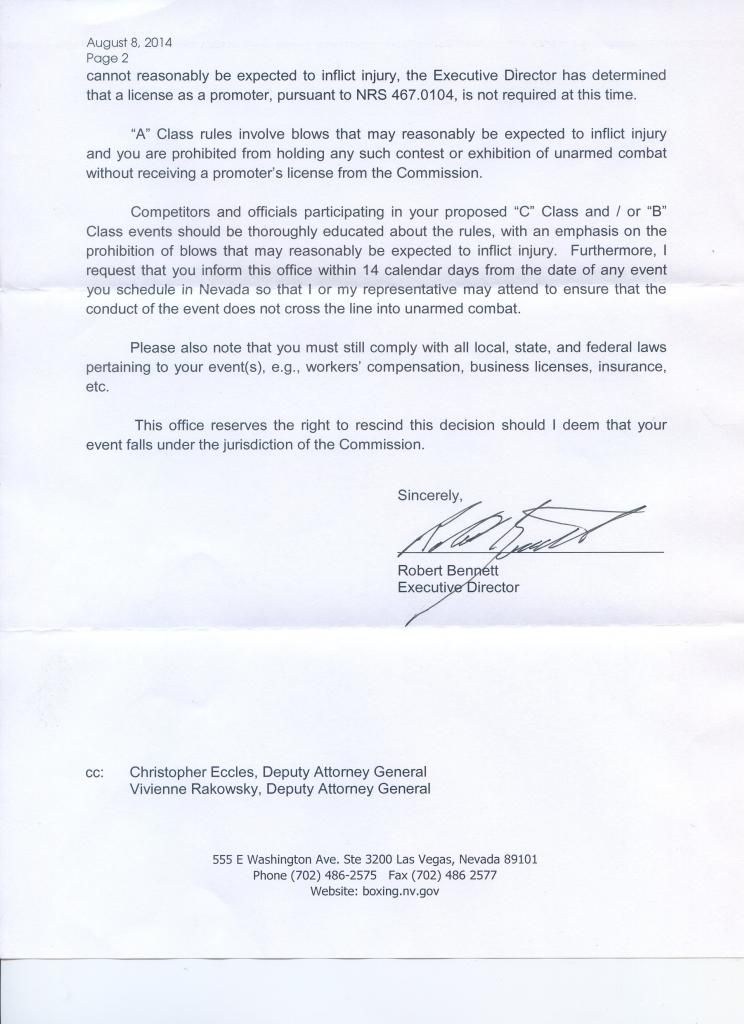 Recent Press Article from Random Lengths News Paper: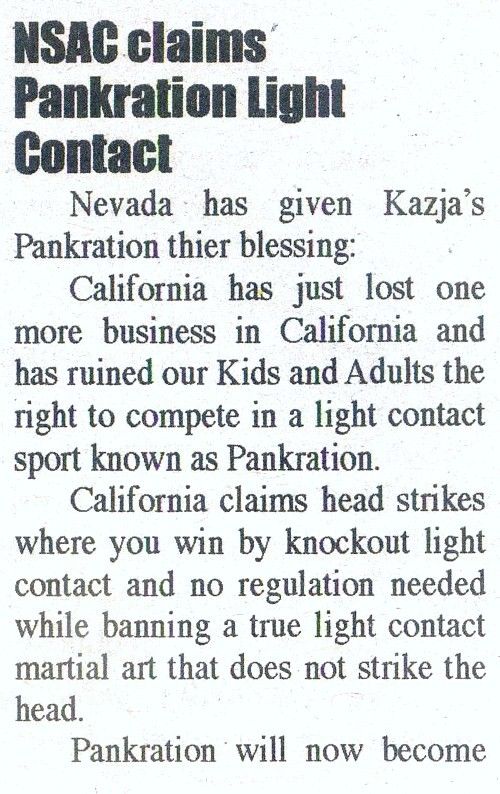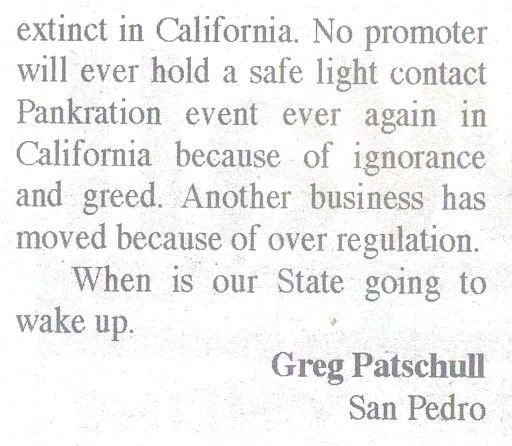 THE DOCTORED VIDEO OF PANKRATION
This is the Doctored video that has put light contact Pankration into extinction. Notice first part of tape is the doctored part. The second part is the real one where the boy had a point taken away and was warned. If this was a non regulated Tae Kwon Do tournament the boy would have won if the girl was knocked out. What is going on with California.
Susan Bonillas Bonehead Bill AB 1186 is so Confusing on Safety:
California has banned Pankration claiming it is Full Contact because they don't strike the head or want to strike the head. If you strike the head and go for the Knockout no regulation, doctor or ambulance is needed. But if you do not strike the head it is then full contact and regulation, doctor and ambulance is needed. This has caused adult Pankration to go extinct in California.
Light Contact Head Striking Karate Continues in California with no regulation required. It is so confusing this Bonehead Bill 1186
A typical light contact Karate inter school tournament to get ready for an upcoming light contact Karate Tournament in California. California is so confusing. If you strike the head and cause blood plus win by knockout it is considered light contact. But if you refuse to strike the head to cause blood and possible brain damage your style is banned and forced into extinction. Is California Clue Less on Safety?
THIS IS CONSIDERED LIGHT CONTACT KARATE IN CALIFORNIA:
KICK HEAD AND WIN BY KNOCKOUT = Light Contact no regulation needed
Refuse to strike the head = Full Contact banned until regulated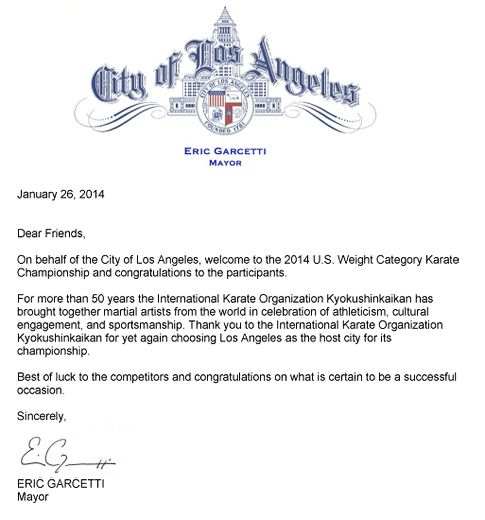 No head strike Pankration declared Full Contact. Kyoushin Kai Karate declared Light Contact.
So confusing in California:
Bonehead Bill SB 309 needs to be revised also:
If the fighter below ended up like this in a Pro MMA event he would get a brain scan required by law and paid for by the state. But if he ended up like this in a CAMO Amateur MMA event or a IKF/PKB amateur kickboxing event he would not get paid or scanned. Even though the Amateur Fighters strike the head just as hard as the pro fighters. Fighters safety in California is so confusing.
Non Regulated Light Contact Karate/Tae Kwon Do in California 
Susan Bonilla has ruined light contact Pankration in California. Pankration a Martial Art with no head strikes is banned until regulated. If Pankration strikes the head and goes for a knockout similar to Tae Kwon Do, Point Kick Boxing and Sports MMA it will then be considered light contact similar to Sports MMA.
Watch this video. This is considered light contact in California and if you don't strike the head it is full contact.
Backwards regulation in California. Clueless in California
Adult Pankration with no head strikes is no longer because California claims if you don't strike the head you are full contact and overpriced CAMO regulation is needed for Pankration. At the same time the State of California claims that Martial Art styles that don't wear any protective gear at all is light contact and they can win by Knockout no regulation needed.
WATCH THIS VIDEO BELOW: SINCE 2010 Pankration has been illegally harrassed and selective enforcement has been applied to them.
This is also considered light contact karate in California by our ignorant CSAC/DCA and Susan Bonilla/Brian Jones:
This kick in Tae Kwon Do is light contact no regulation needed. In Pankration if you miss the head it is full contact and regulation needed. WTF
THIS IS CONSIDERED LIGHT CONTACT IN CALIFORNIA IF KID KICKS TO THE HEAD. NO HEAD STRIKE THE CSAC THEN DECLARES IT FULL CONTACT. CLUELESS IN CALIFORNIA.
Andy "No Clue" Foster has no idea about judo/jiu jitsu or submission. Kids have been applying these techniques for hundreds of years at Judo/Jiu Jitsu tournaments now this knuckle head claims it is to unsafe for them to do. Go back to the woods in Georgia. California is way to advance for you. Also you are watching Kids Pankration not Kids MMA. There are no head strikes. Also MMA would have been approved in one day if you did not have head strikes like Pankration. Pankration was going on safely for years before MMA was approved in California with no regulation. Also the parents are not forcing kids in this light contact safe sport. The kids want to compete.
SO ANDY "NO CLUE" FOSTER ALLOWS SPORTS MMA WITH HEAD STRIKES AND SUBMISSION NO REGULATION NEEDED. HE CLAIMS IT IS LIGHT CONTACT. BUT HE STILL CLAIMS PANKRATION WITH NO HEAD STRIKES IS FULL CONTACT AND REGULATION NEEDED. 
SPORTS MMA CHAMPIONSHIPS: 10-26-2014
Sunday October 26, 2014
California Sports MMA Championships
14201 Huston St.
Sherman Oaks, CA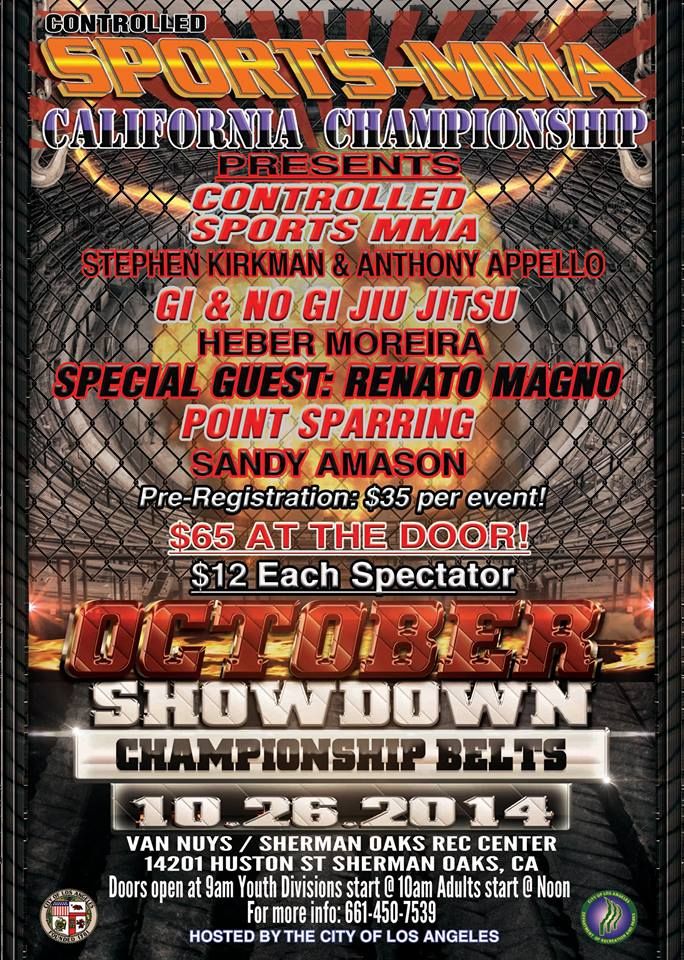 Sunday July 13 2014
California Sports MMA Championships:
14201 Huston St.
Sherman Oaks, CA.
Doors open at 9 a.m.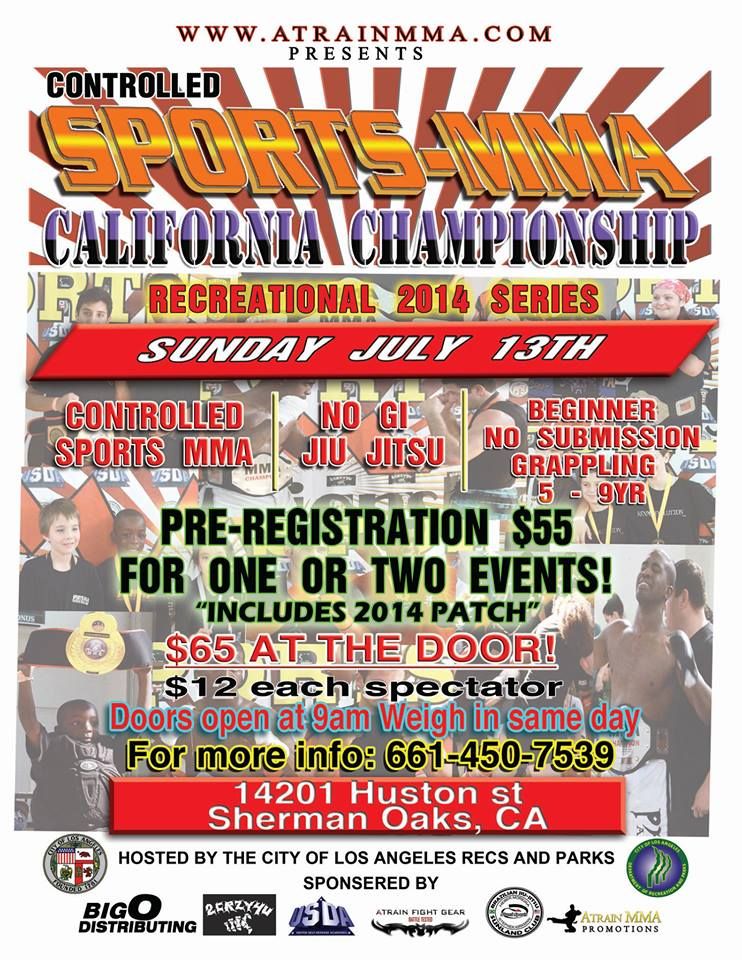 MARCH 9 2014 HIGHLIGHTS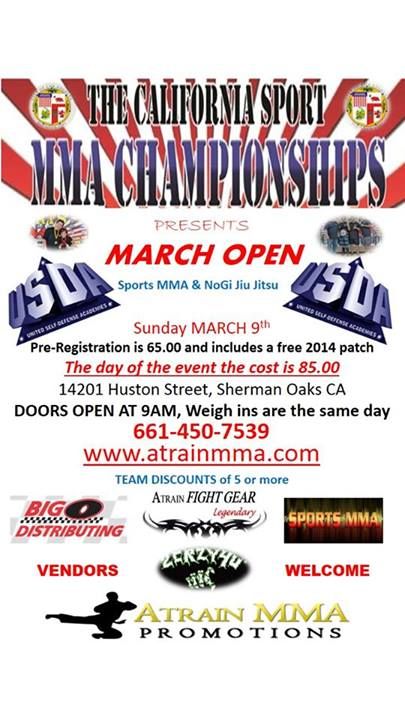 Kids as young as 3 can compete:
Head Striking allowed standing and on the ground with added extra (Terrain Training) must be aware of your surroundings or you may trip.

This is the reason why no head gear for Pankration:  
The headgear keeps falling off which interupts the flow of the fight. One kid fighter got caught in a triangle and the plastic broke which almost poked his eye out. Headgear is unsafe, dangerous, and ridiculous if you don't strike the head. CSAC declared to unsafe for adults amateur MMA with head strikes but forces kids with no head strikes to wear this unsafe head gear. Shouln't kids safety come first before adults safety. Wake up California.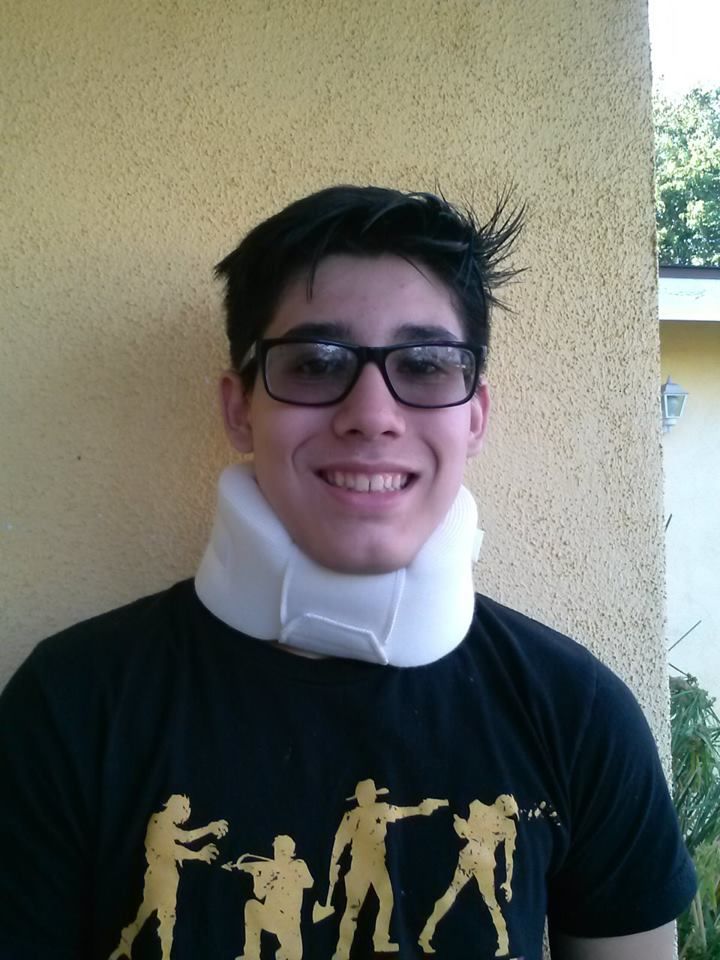 This was a posted statement from a concerned Pankration Mom.
It really was a roller coaster for our Pankration Kids. We got the CSAC commissioner who wanted to shut down the Show, so in lieu of that the kids had to compete in a whole new set of rules, wear a cage helmet ( even when they dont hit in the head), the force was cut down to 25%, only grappling allowed in the floor, but toe holds & knee bars were allowed ??, etc. bottom line, all the kids competed under confuse rules, & weird decisions from the judges. The Show finished with few incidents, Isaiah Viveros headgeard broke down in the midle of a triangle, Justin Ramirez's decision was against him even though he did an exceptiobal job Nickie Martial Arts neck got hurt do to the headgeard being stuck in a guillotine, his opponent did great, so of Nickie, we are proud of both of them, and all the USFL kids.
WE NEED TO FREE PANKRATION FROM ILLEGAL REGULATION BY CSAC. SO WE CAN BRING BACK THE GREAT TOURNAMENTS OF THE PAST. THERE HASN'T BEEN ONE ADULT PANKRATION TOURNAMENT SINCE 2010 BECAUSE OF ILLEGAL REGULATION OF THE SPORT.